Check us out
A book for 21st century digital strategists and design practitioners
Connecting and engaging with customers is pivotal to business success, but in the digital space the old methods just won't cut it. Affected is your ultimate guide to using digital channels to make real connections with your customers.
Based on 10 years of independent research, authors Wrigley and Straker take you beyond luck to show you the scientifically-backed methods to building deep and long-lasting connections with customers in a digital space.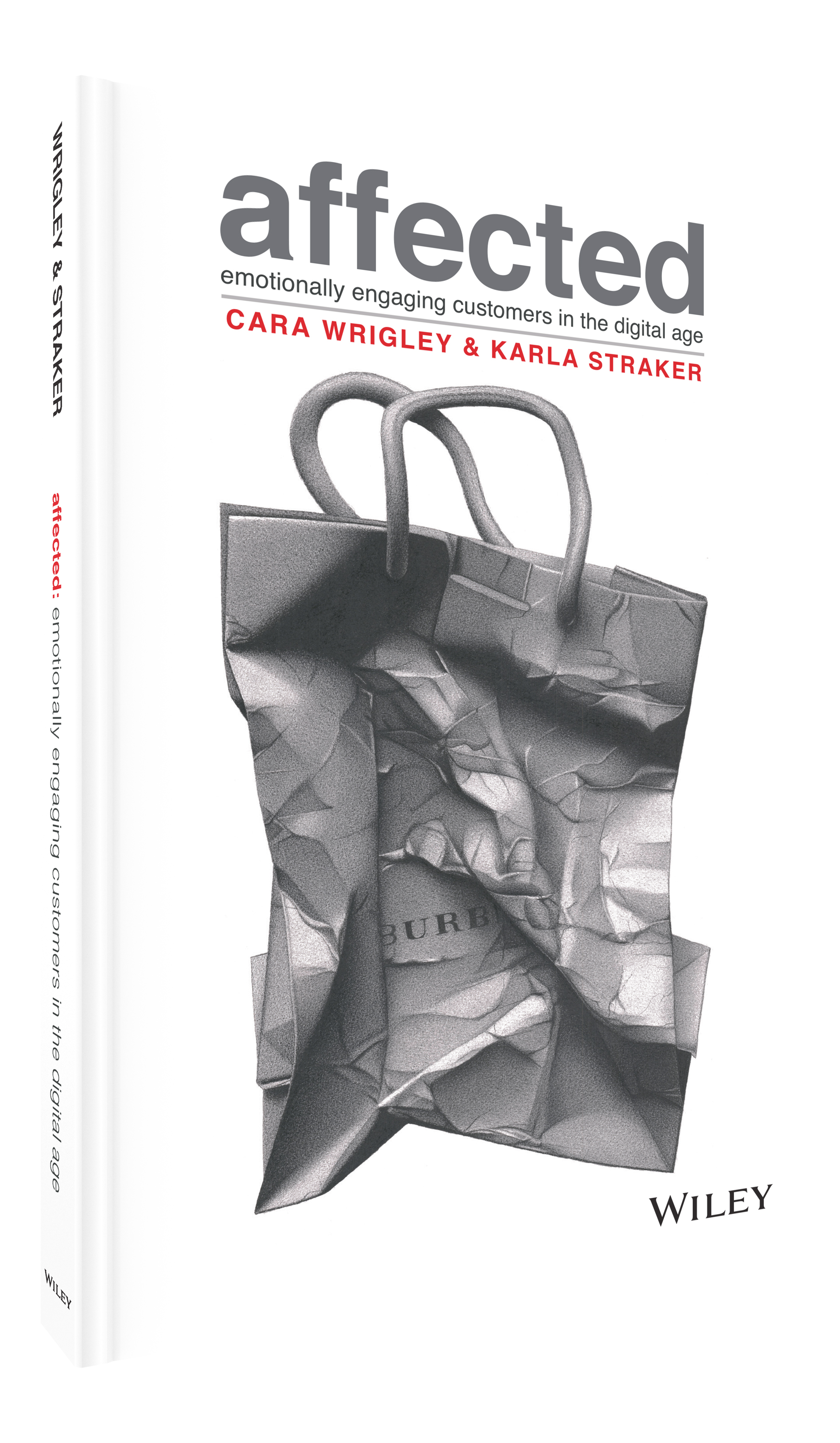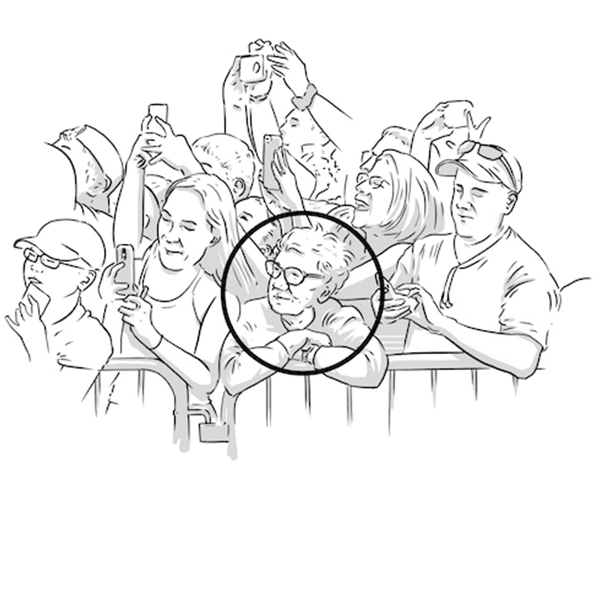 Part I
Affecting Customers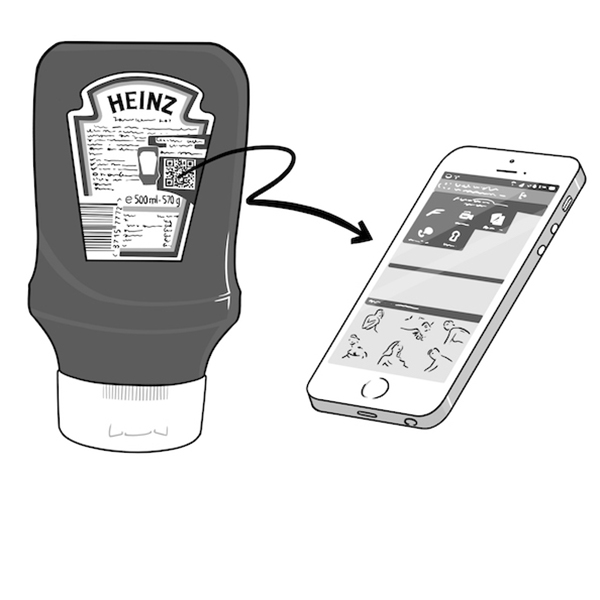 Part II
Affective Companies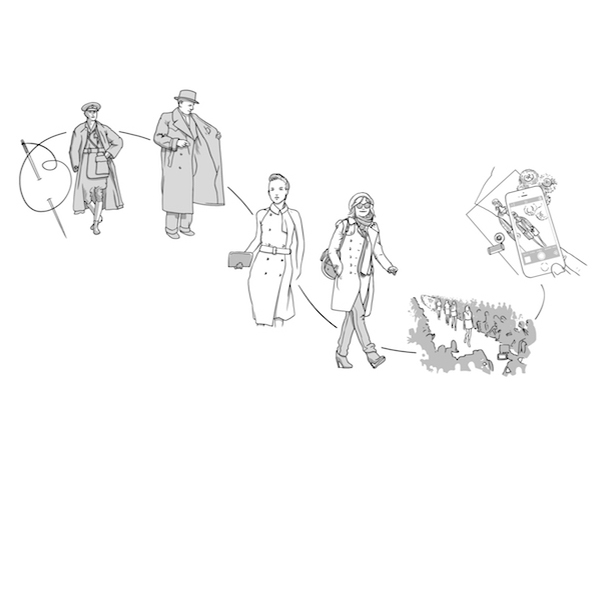 Part III
Affective Strategy
Terms like 'digital', 'user-centric' and 'design thinking' are as ubiquitous as they are misunderstood. They are used frequently in the business and innovation spheres, with little thought to what the practices actually entail or how to achieve the outcomes for clients and customers that they promise. This book provides excellent examples and case studies demonstrating what works, and the way to apply this to your future endeavours. It goes back to basics so that practitioners have an easily digestible guide to truly enacting the age-old adage, putting the customer first.
Jade Demnar, Change Management Consultant, Accenture
This book provides an excellent reminder that engagement without emotional response is pointless; that as marketers and business leaders we need to constantly remind ourselves that it's our customer's emotions that drive response triggers that result in revenue, affinity, loyalty and amplification. In this increasingly complex world this book illustrates perfectly that we must not tempted by shiny objects and channel trends and stay focused on designing engagement programmes with the customer at the centre.
Lee Hawksley, Senior Vice President, APAC, Salesforce.com
For companies seeking a winning strategy in the digital age, Wrigley and Straker lay out a masterful plan and business case to move beyond customer design to a responsive experience that understands and adapts to customer emotion to create a meaningful connection with brands.
Trent Lund, Head of Innovation and Ventures, PwC
Wrigley and Straker provide a compelling framing of customers' ever-growing demands and complexities provoked through the rise of technology and the compounded impact for businesses needing to re-imagine their products, services and business models to remain relevant. Affected beautifully balances theory, application and case studies to demonstrate a new approach to business innovation.
Sophie Tobin, Strategic Design Director, BCG Digital Ventures
Affected distils the complexity of emotions through contemporary examples and provides practical guidance for business leaders in the digital age—a must read for all who have customers.
Cees de Bont, Dean of the School of Design, Hong Kong Polytechnic University
Bringing together emotion theory, design thinking and business strategy into one accessible guide for the emotionally astute leader. Or those who want to be. If organizational EQ is the next revolution, Affected is its first blueprint.
Rami Banna, Product Manager, Google, Palo Alto, California
This book is a reference for those keen to understand how to create successful customer engagement in an ever increasing virtual world and why it matters for companies who want to remain relevant. At the intersect of design thinking, digital transformation and disruptive business strategy, Wrigley and Straker focus on a deep understanding of customer's emotions and motivations as key to establish the foundation for customer loyalty and sustaining innovation.
Lenaig Musson, Head of Customer Experience and Agile Delivery at Boral Australia